Application Portfolio Management (APM) is a framework that offers software application managers with a series of metric values which allow to maintain and control applications, evaluate the quality and their evolution through time.
A system within APM utilizes algorithms capable of generating reports pertaining to the value of each application and on the status of the infrastructure within the IT environment. It records parameters such as application's age, frequency of utilization, the cost to maintain it and the interrelations with other applications, so that a manager can formulate decision making data to determine whether a particular application should be maintained, upgraded, dismissed or substituted.
At the same time the APM systems allow the development teams the ability to have a technical view of software components providing the necessary tools for the day by day impact analysis and knowledge enablement.
The analysis and classification of software assets are by nature tasks which are virtually impossible to manage manually, this is the reason we have developed Docet/EV, a RES solution which allows 100% automation for the collection, merging and interpreting this type of information.
Docet/EV allows to catalog and document software objects which are part of the applications, within a unique relational database, weather they are legacy, open system and or web based. It does this via a highly detailed analysis of the relational components.
The information collected can be usable through WIC Planet, the Docet/EV interface which is able to generates viewable graphics of the relational-objects (that may belong to various applications or even platforms). The database can be easily accessed through simple personalized queries or API provided with the tool.
The information collected can be shared by the various levels of management within the company IT departments:
Managers who need to view information at a higher level;
the Application and development group that needs to have technical and functional information of the various components and on the data;
The Operations personnel who are required to effectively manage the infrastructure components and batch processes.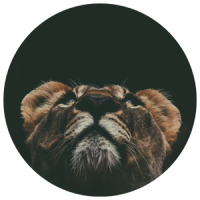 Docet/EV
Allows to bring up all of the software objects at a "Enterprise" level and "Cross-System":
QA assessment and measuring of the code in order to guarantee secure deployment with respect to best programming practices; also guaranteeing high level and optimum performance while at the same time supplying the tools for evaluating the dimensions, the quality and the associated cost of the applications;
QA and code measurement to ensure safe deployment in compliance with programming best practices, ensuring optimal quality and performance while providing the tools to assess the size, quality and "technical debt" of applications;
Software and Hardware documentation and cross-reference in order to have a quick analysis of any static code and of the infrastructure;
Distribution and sharing of know-how.

To get more information contact us.