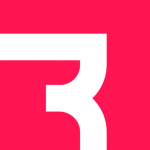 RES
We are looking for an IT Technical Consultant to join our team!
Company background
RES is the first data-centric Italian company. It offers personalized software solutions, consulting and related services for Enterprise Management systems since 1987. Currently, the group employs around 250 people with annual revenues of approximately 20 million US$.
With strategic ties with top tier international vendors (IBM and HCL), as well as regional partners, RES has recently embarked on the international expansion of its business.
To increase its presence in the North American market, RES is looking for a Service Delivery Manager for its US subsidiary – RES IT US – based in New York City.
Description of role – Responsibilities:
Providing technical support to our established customers;
Assisting our sales team with software demonstrations, demos and Proof-of-Concepts;
Guiding potential new customers towards RES solutions and vendor partners;
Actively collaborating with RES delivery laboratory and IT consultants;
Actively supporting sales and business development colleagues;
Attending local events / workshops.
Benefits:
Becoming a technical focal point for RES customers in North America;
Fast growth opportunities.
Qualifications:
About 5-10 years' experience;
Good knowledge of large IT datacenters' software (e.g.: IBM DB2);
Good knowledge of scheduling tools (IBM IWS required);
Skilled with IBM Mainframe environments;
Skilled with Linux/Unix/Windows environments;
Programming skills (preferential, but not mandatory).