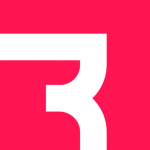 RES
RES is looking for a Mainframe z/OS Consultant to join our team!
Company background
RES – Research for Enterprise Systems is an Italian-based group of companies supplying a wide range of proprietary software solutions and end-to-end consultancy services to help customers manage complex IT systems. Currently, the group comprises 5 companies and about 250 employees, with annual revenues of approximately $ 20 M.
Ever since its foundation in 1987, RES has partnered up with strategic players in the IT field (e.g., IBM and HCL) to serve institutional investors and large multinational corporations. In 2002, RES Established a local branch in New York City (NY) to serve the North American market.
Thanks to the recent growth of business development opportunities in the US and in Canada, RES is looking for a Mainframe z/OS Consultant for its North American branch (RES IT US) to further expand its operations and create long-term, trusting relations with local customers.
Activities are remote-based and include setting up an operations office in the US.
Description of role – Responsibilities (in decreasing order of priorities):
Provide our customers with required technical support;
Assist our sales team with software demonstrations and prototypes throughout in the pre-sales phase;
Guide customers' preferences and selection of right configuration of RES (and vendor partners') solutions;
Actively collaborate with RES internal R&D laboratory and IT consultants;
Attend local and related business events (i.e., conferences, workshops, etc.).
Qualifications:
7-10 years' experience in same (or similar) roles –Service Manager, Technical Account, etc.;
Knowledge of standard software solutions adopted in large IT datacenters (e.g.: IBM DB2) and related scheduling tools (including IBM IWS);
Skill of the IBM Mainframe, as well as Open (Linux/Unix/Windows) environments
Preferred skill in programming.