Many companies today are able to analyze their business by producing periodical reporting which is usually reviewed by managers and decision makers within the company who expect to receive, not just correct reports, but also that can be easily interpreted.
Once the KPI that are fundamental for the business are identified, it becomes necessary that they are made available to the company's management as periodical reports.
Periodic reporting is efficient when:
it is easily to interpret;
has no ambiguities;
can be easily compared;
can help improve business productivity.
By automating production there will be the following advantages:
savings in time and resources;
cost reduction;
almost zero possibilities of errors;
better reporting usability.
To help companies in automating report generation, RES has developed a Reporting Process called Rebot. This solution allows for report-creation planning based on defined intervals. The idea is to provide users with reporting at the time needed.
In addition to providing great flexibility and precision, this solution also provides clients with completely customized presentations in a PPTX format.
Once the report layouts and the data have been defined, all that the client is required to do is to have the data loaded periodically so that the reports received will be complete and in a timely manner.
The entire process in followed by Data experts who monitor the quality of the reports generated, in order to insure presentation comparison and a cost reduction of manual presentations. This allows a more efficient use of company's resources with respect to data analysis and interpretation.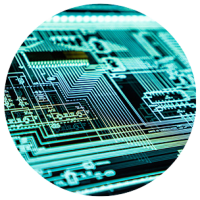 REBOT
Rebot is a RES software solution designed to automate and customize the PPTX/XLS report generation process. Companies who have report generation as a core business, or simply as an operational requirement at regular intervals, will find that Rebot is a tool which will render report generation more efficiently, insuring presentation comparability, and availability of the information at the time needed.

To get more information contact us.